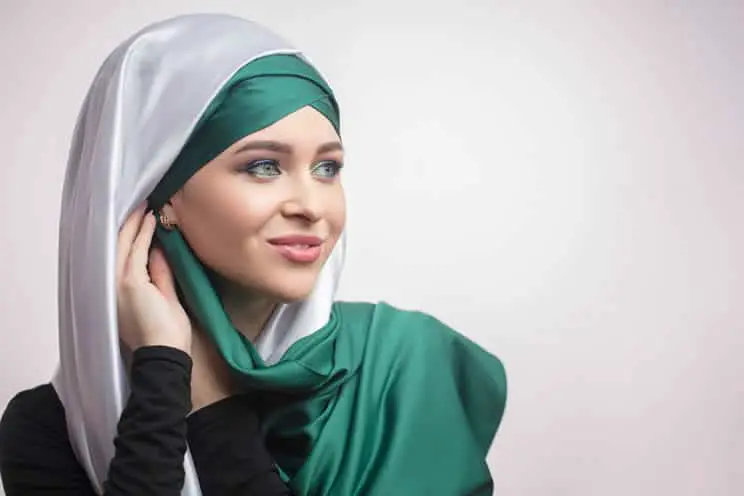 Recently I have been wondering if it is permissible to have a Muslim bridesmaid for a reception in Islam. I am not sure if the practice is cultural or religious. So I did some research and spoke to an Imam on the matter.
So, can a Muslim be a bridesmaid? There is no harm in a Muslim being a bridesmaid in a Muslim wedding. However, being one in a Christian wedding will be deemed an imitation of the kuffar. The Quran and the teaching of The Prophet Muhammad forbids all believers from such acts of imitation.
Having a bridesmaid or a servant may be necessary since it's something that does not belong to a specific religion or culture, instead it is a matter of tradition that varies from one society to another. It is permissible according to Sharia for the bride to have someone to help decorate and accompany her during the occasion, or a female servant who in return will be paid a specified wage by the husband or the bride.
According to Fuqaha, if it is the woman's custom to have a servant, then the husband brings someone to serve her. Furthermore, a wife needs a servant because a woman like her doesn't serve herself due to her high position and it is something needed all time. But the servant must only be someone who is allowed to look at the wife, a woman or a relative who is a Mahra.
Bridesmaids are there primarily for moral support and at times for display and one can do that whether or not they belong to the bride's religion or even have no religion at all. , As long as you don't insult their religion and they don't insult yours.
The role of bridesmaid during the wedding day is to help plan and pay for the bridal shower and bachelorette party. The maid of honor is in charge of the party, but the bridesmaids are supposed to give feedback, decorate and assist with hostess duties.
It's every bride's worst nightmare taking the stress of planning a wedding and thus requires a lot of support not only from the parents but also from the friends. Whether you are a first time maid or having been a servant, the trick of becoming a perfect bridesmaid is adhering to the wishes of the bride since this isn't your day but hers.
Being a bridesmaid has its own rules that one must accept and therefore the bride must be keen enough in choosing them. Putting aside religion and culture, she  ought to take friends who will not disrespect  but adorn her  wishes like dress code ,friendship is infinitely more important than a less pretty  bridesmaids dress.
Muslim brides wear long dresses mostly in bright colors and usually highly decorated with a head scarf or a hijab, as tradition. While the bridesmaid's most appropriate dress code is generally, long pants and dresses or skirts.
They should always avoid showing bear arms as well for both gender and women may be expected to cover their heads too with a long scarf. The same clothing rules apply for the reception but most likely you won't need to cover your head.
Modern culture allows Muslim bridesmaids to have a choice on dress fitting and other beauty basics like shoe options, makeup, body shapers, and jewelry and hair styles. Most often, bridesmaids cover the costs of their garments, dresses, shoes, hair, makeup and accessories for the wedding day.
Almost every culture has adopted the western bridesmaid tradition where they all wear the same outfit. This helps the bride stand out in a different color and helps the guests identify the core participants of the wedding party.
There are modern bridesmaids clothing styles that look good on any body type and don't belong to any culture or religion. Some brides choose a number of distinct bridesmaid dress styles or ask them to choose their own colors and designs, this may cause confusions and disagreements since everyone has a particular choice.
Therefore, as a bride you can set your heart on matching dresses for all your bridesmaids  from a specific designer after being in agreement with the entire team.
About hairstyles, the bride should advise the bridesmaids to consider the location, keep the weather in mind, and consider the budget, their opinions and hairstyles should complement the bridesmaid's dresses and the day's color.
Can a Muslim be a bridesmaid at a Christian Wedding?
According to Islam, a Muslim being a bridesmaid in at a Christian wedding is considered an imitation of non- believers. All Muslims should refrain from such acts. However, it is important to note that Islam does not forbid you from enjoying the company of your family members. At times you may have a brother or a sister who is not converted into Islam. You ought to take such an opportunity to show that Islam is about brotherhood and that you care about them.
According to Christian religion, the issue of bridesmaids during weddings isn't a policy officiated by the church. Instead, it is always a decision of the bride and the groom. Such rules as various Christian denominations have during weddings almost all concern the bride and the groom.
At least one of them must be a member of a particular religion. As long as one isn't acting against the traditions and is respectful to the beliefs it should all be well. So, a Muslim can as well serve as a bridesmaid to a Christian friend in a church wedding.
Most Muslim women do show their faces amid weddings, the bride should only let the bridesmaid know the color she has chosen. If she has to wear a particular dress, allow her to wear a long sleeve undershirt and leggings under the dress.
Islamic law  requires all bridesmaids to do so, and if it needs to be full sleeves, she can get a silk shirt of the chosen color to wear underneath. Muslim bridesmaid would also come up with many ideas and more options concerning dress designs and styles.
Depending on how strictly she follows her religious dressing code whether she dresses modestly or does wear a full Abaya and hijab, is a factor to consider. But if she's not so strict, she just needs to conceal her arms, legs, back and chest. And if she wears a hijab and Abaya, find a matching colored scarf for her.
The wedding rehearsal is a great moment to go through the service, which assists everyone know what to come, how and where to stand, what to do and stay in the right places. A rehearsal is usually organized by a church representative a day or two before the wedding day.it is very helpful for the maid of honor, other bridesmaids, ushers, the witnesses and in the procession of maids walking down the aisle with the bride.
Bridesmaids should be present at both the ceremony rehearsal and the rehearsal dinner. This day becomes very useful to the non-Christian bridesmaid to learn more about the Christian wedding.
During the ceremony, the bridesmaids may have additional roles, such as being witnesses when the marriage register is signed or reading the bible. This has nothing to do with religion or culture and any bridesmaid can do regardless of their religion.
Alongside other various roles played by the bridesmaids during the wedding day, they should be model guests through mingling and chatting with other guests, enjoying food and drinks offered, sit at the dinner table when the time comes and also witness the special dances.
In conclusion, Islam does not forbid any believer from being a bridesmaid at a Muslim wedding. However, as mentioned above, being one at a Christian wedding is forbidden. If you choose to be one, always make sure that you do not engage in any act that is forbidden by the Islamic law.